O.H. Ivie Lake claimed the first Legacy Class largemouth bass of the 2023 Toyota ShareLunker collection season Sunday for the second consecutive year. Tom Nilssen of New Braunfels landed ShareLunker …
West Texas Rehabilitation Center's (WTRC) 53rd annual telethon and auction Saturday, January 21st, raised over $1,805,313 to support its mission of providing the best patient care in West …
The Sonora Police Department issued a scam alert on Wednesday, January 28, 2022, concerning callers (male or female) who claim they are with the Sonora Police Department Association Fundraiser.
The Tom Green County Sheriff's Office conducted a child crimes investigation that led to the execution of a search warrant on December 29, 2022, in the 1100 block of South David, San Angelo. As a result of the search warrant, probable cause was developed that lead to the issuance of an arrest warrant for James Needham, 28, for the possession of child pornography.
AEP Texas is preparing for a possible severe winter event later this week. As inclement weather is anticipated throughout some areas of the AEP Texas service territory, local outages could occur.AEP …
Shannon and Mayo Clinic announced Wednesday, Dec. 14, that the Texas health system has joined the Mayo Clinic Care Network. Members of the Mayo Clinic Care Network, a group of carefully vetted, independent health care organizations, have special access to Mayo Clinic's knowledge and expertise.
Over 740 students are scheduled to walk the stage during Angelo State University's two fall commencement ceremonies on Saturday, Dec. 10, in the Junell Center/Stephens Arena, 2235 S. Jackson St.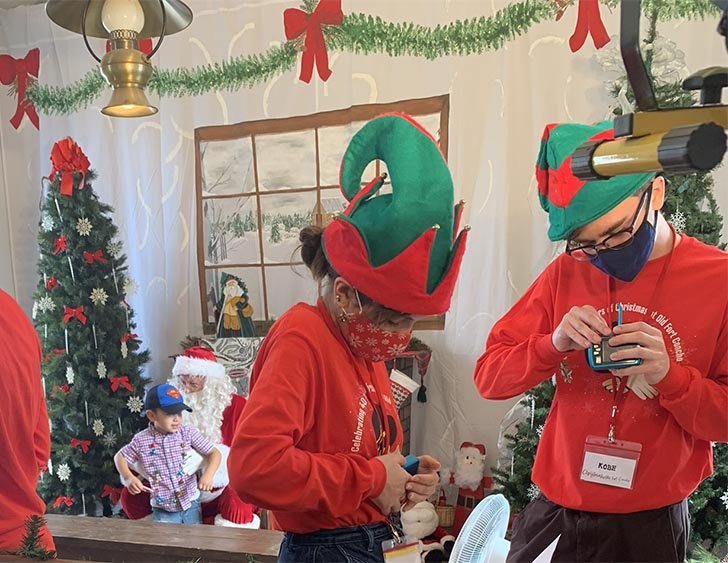 Tradition continues in San Angelo as Christmas at Old Fort Concho opens on Friday, Dec. 2nd for a three-day run. The historic fort will host numerous holiday displays, special exhibits, living history, shopping, food, events and ongoing entertainment throughout the weekend. Proceeds benefit the fort and the many free and low-cost programs and events the fort offers throughout the year.
Texas A&M AgriLife Research has announced the schedule for the 2023 Angora Goat Pasture Performance Test. This evaluation is designed to aid producers in the selection of goats that remain …
Governor Greg Abbott today announced that his Public Safety Office (PSO) will administer more than $355 million in grant funding for a variety of public safety programs and services in …
The Friends of Fairmount Cemetery Board needs volunteers to help place American flags on the graves of veterans buried at the cemetery. There are more than 1,600 service members buried at Fairmount – spanning from its origins in the 1800s up to present day.
 The ASU-SBDC (Angelo State University Small Business Development Center) is excited to host the virtual training event "Intellectual Property Basics" on Thursday, November 10, 2022, …
Due to unforeseen circumstances, the fall concert by the Angelo State music faculty ensemble, The Mesquite Trio, has been rescheduled for Tuesday, Nov. 8, at 7:30 p.m. in the ASU Carr Education-Fine Arts (EFA) Building at 2602 Dena Drive.